Shayden's fantastic home flip
Those beautiful character homes you see in magazines and on the internet don't happen overnight. Just ask Shayden of St Albans. He and wife, Georgia, spent five years renovating their villa. And what a fantastic result.
The couple bought this house with the intent to do it up and add value before selling it on. Shayden says flipping property is in his DNA as his parents renovated and sold on many properties during his childhood.
You can see the incredible transformation and hard work Shayden and Georgia have put into their home on their popular home interior blog, Mooch Style.
GET THIS LOOK
The office features two curtains on a double track. On the back track is a James Dunlop fabric from their Woven Dimout collection, which can be used as a curtain or lining; Over top of that, on the front track, is Charles Parsons' La Palma in Silver, a blended sheer fabric.
CLASSIC ELEGANCE WITH CONTEMPORARY TOUCH
The bedrooms use different shades of Kyoto by James Dunlop, a 100% linen fabric that drapes to create a beautiful look. From the same collection, James Dunlop's Kimono in Ebony features in the lounge, with its striking pattern adding texture to the room.
NEAT & TIDY
Completing the dining room is a wood-look white venetian blind with 63mm slat; a practical yet classically stylish solution for this smaller space.
FINISHING TOUCHES
The bedroom and lounge curtains are finished with a thermal blockout lining for darkness and insultation. All curtains are on black Martec tracks and all pleats are reverse double pleats (with the exception of the office back track curtain having a reverse single pleat.)
REVERSE PLEATS
Also known as a box pleat or inverted pleat, the pleat is hidden at the back of the curtain rather than the front. This heading style creates deep folds down the length, so it looks best on full-length curtains. Paired with contemporary fabrics, reverse pleats create full yet clean and minimalistic looks.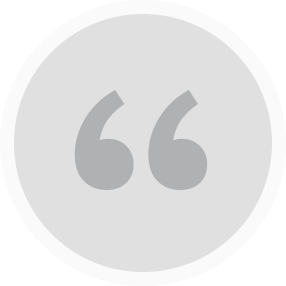 Shayden
Christchurch
"It's a must having a consultant in your home"
It really has been a fantastic process for us. We absolutely will be using Russells again, we can't wait to get a consultant round again and start that process in our next renovation.